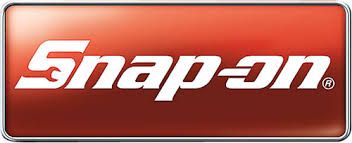 Case Study: Snap-on Tools
Location: Elkmont, AL
Product: UFV-250T SOS UF System for Mop Water
Application: Mop Water Recycling
Snap-on Tools located in Elkmont, AL was dealing with monthly mop water disposal costs that was becoming excessive.  They also wanted to be environmentally conscience and this process would help them achieve their corporate goals and objectives to recycle wastewater streams in as much as physically possible.  The Sanborn UFV-500T Ultrafiltration System processes and recycles up to 500 GPD of mop water and/or oily wastewater.
The Materials Manager, David Greene an employee with Snap-on for 11 years was responsible for materials handling in the facility along with planning, scheduling, purchasing and shipping/receiving. David stated, "Our old process for disposing of mop water and the water from our floor scrubbers that clean the isles was to empty into an 800-gallon pit. We then paid Safety-Kleen to come pump out the dirty water. We were looking to reduce that expense. We are a small plant so any indirect expense we like to reduce or eliminate if possible" Snap-on is recycling an average of 160 GPD of mop water and reducing the waste hauling of over 750 gallons per week.
"Sanborn Technologies has been great to work with. We have reached out to them on multiple
occasions with technical questions and they have always been very responsive and easy to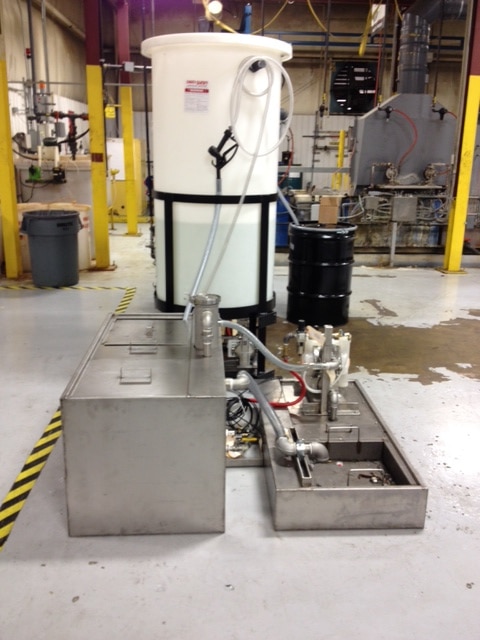 work with."  David Greene, Snap-on Tools
Process Description:  Mop water from the Tennant Floor Scrubbers within the Snap-on Tools facility are pulled up to the side of the SS receiving tank where the mop water is drained through a perforated screen and into the tank.  An air diaphragm transfer pump then pumps the mop wastewater into an aerated wastewater holding tank to keep the waste solution from going septic. The water is then pumped to the UF System on a level controlled on demand basis to top off the UF Working Tank of the UFV-250T Ultrafiltration System via an SOS Coalescer for oil/water separation. The wastewater is then pumped though the tubular membrane modules for the separation and removal of emulsified oils and TSS. The UF permeate generated is then directed to an aerated clean water holding tank for reuse of the recycled mop water.
Sanborn UF Systems are designed for oily wastewater recycling and disposal applications and for the ease of operation and maintenance in harsh metal working environments. They are equipped with Tubular UF Membrane modules and seal-less vertical centrifugal pumps and robust control systems to minimize system maintenance and downtime.
Call Sanborn Technologies today at 508-660-9150 and our applications engineering staff will assist you for the provision of recycling systems designed for metal working fluids, coolants, vibratory deburring, parts washer solutions and a variety of wastewater treatment technology.
23 Walpole Park South 508-660-9150
Walpole, MA 02081 www.sanborntechnologies.com